The Jeep Grand Cherokee has long been one of the most popular SUVs on the market, and for good reason. Spacious and comfortable with the trademark versatility that Jeep does best, it's a vehicle that people know they can trust.
That continues to this day with the 2018 Grand Cherokee. With a spacious five-seat interior and a bevy of modern technology features and conveniences, the newest addition to the Grand Cherokee lineup delivers on the market-leading experience the brand is known for.
,center>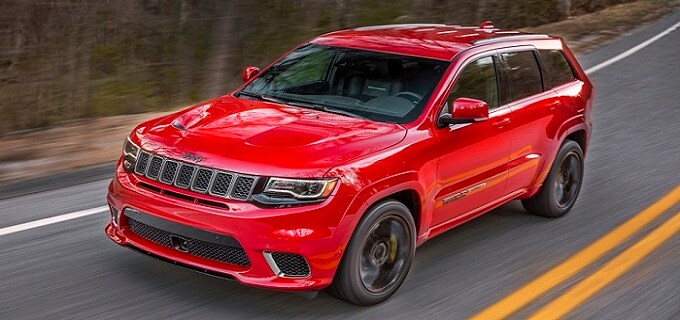 It also delivers high-performance options that no other SUV can match. The Grand Cherokee Trackhawk trim, for instance, stands out as the fastest and most powerful SUV to ever hit the road. Borrowing a 6.2-liter supercharged V8 engine from its Dodge Challenger/Charger cousins, it's capable of an unprecedented 707 horsepower and 645 pounds-feet of torque.
What does that get you in practical terms? You'll be able to drive faster, tackle tougher conditions, and tow up to 7,400 pounds. There's nothing else on the market quite like it. You won't be disappointed when you slip behind the wheel and drive home in one of your own.
Would you like to know more about everything the new Jeep Grand Cherokee has to offer? Drop us a line a Four Star Dodge Chrysler Jeep Ram in Henrietta, TX. We'll answer all your questions and can schedule a time for a visit or test drive. We'd love the chance to show you everything available in our inventory of new vehicle options.